I know, usually I don't have much to say however today.... I got something I just want to share!
Not sure how many of you are aware, however I was adopted at birth. It was a closed adoption, and I never even knew that I was adopted until the summer of 1985, right before I turned 21 years old (my b'day was that November). I was floored, to say the least - wasn't expecting it. The only thing I was able to find out that night was my biological mother's name. I never pursued it out of respect for my parents - mostly my dad - who really didn't want to tell me because he was afraid that my knowing would change how I felt about them (it didn't). My dad passed away on 9/7/02, due to complications from Alzheimer's. However, due to some stuff going on in my life, I really wasn't in a place to really look for my biological mother, although in the back of my head I always wondered if she was alive and if I had brothers and sisters. Now, roll ahead to February 2007. I am at home, now living in Oklahoma, and the mail arrives. There is a letter for me from a woman in Texas who claims that she is my biological sister and gives some information that shows me that she's not kidding, nor is she mistaken. I was beside myself. Come to find out she spent the last 32+ years LOOKING FOR ME. She had given me her phone number and address and I called her - we spent about 2 hours on the phone talking. There is no question, we are sisters. In April 2007, my (adoptive) mother passed away from several health issues. In the last year and half, I have been getting to know my sister, and she has also been telling our OTHER brothers and sisters that she has found me. She also told our mother that she found me as well. At first, she was very hesitant about wanting to know about me, then she started to ask a few questions, and then she wasn't sure. Well, on Sunday night I received a call and it was my biological mother on the other end. To make a very long story short, the conversation went VERY well, she was glad she had made the call (as am I!) and she wants to have contact with me, wants to get to know me, would even like to eventually meet.... this is much more than I had hoped for or expected. I am still trying to take it all in. We were on the phone for about an hour and half, talking about so many things. And I told her that I was not mad at her, did not hate her, did not blame her (which is ALL very true) and that I understood that she did what she felt she needed to at the time.... she tried to apologize for letting me go, that she didn't want to but felt she had no choice at the time (this was 1964) and I told her that I understood she felt she needed to apologize, however I felt there was no need. When I spoke to my sister tonite, she was also surprised to hear that she had called me, but she was glad that we were able to finally talk with each other. So we will see what happens from here.
In other news (LOL), I have received another award! I am so thrilled and it was so totally unexpected, and actually found out about it in a funny way. I was checking out a scrapping blog called
Lollipops Candyland
and was snagging some of the free kits she had there - she does wonderful work! - and then I noticed on her post for today that she had received an award, and in turn was awarding 7 other bloggers, and I am one of the 7! Thank you Dawn! I am so touched, and happy! That was so sweet of you to do. And here is the award: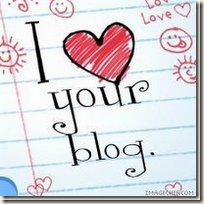 Now, the rules of this award are:
The rules of the award are:
The winner can put the logo on her blog.
Link the person you received your award from.
Nominate at least 7 other blogs.
Put links of those blogs on yours.
Leave a message on the blogs of the girls you've nominated...
So now, without further ado, I nominate the following:
1. Elisa Aurora: http://willowartproductions.blogspot.com/
2. Christon: http://havendesignz.com/blog/
3. Fi: http://fisfaultscraps.blogspot.com/
4. Karel: http://www.craftyaccents.blogspot.com/
5. Missy: http://autisticinspirations.blogspot.com/
6. Rebecca: http://rmwcreations.blogspot.com/
7. Krissy: http://krissysscraps.blogspot.com/
Congratulations everyone - you all have wonderful blogs to visit!!!
And on a final note, a little teaser about the kit I'm currently working on... it will involve the following colors:

I worked on it a bit last night and hope to work on it some more tonite. I already have 8 papers made, 2 flowers and a couple of elements and plan to make more for it before it's all said and done. So be on the lookout!!
I guess that's about it... much longer than my usual post!
Until later, take care!