I just wanted to let you all know that I'm selling at a new store. The old store, Scrappin' With Friends, sadly shut down a couple of months ago. I wish the co-owners, Sizzel and Crystal, nothing but the best, and hope that the future holds nothing but good things for them and their families. I am now selling my items at P4DSDesigns. I am in the process of repackaging my items so they are getting up there slowly but surely, and I even have a new kit available called Love N Hearts: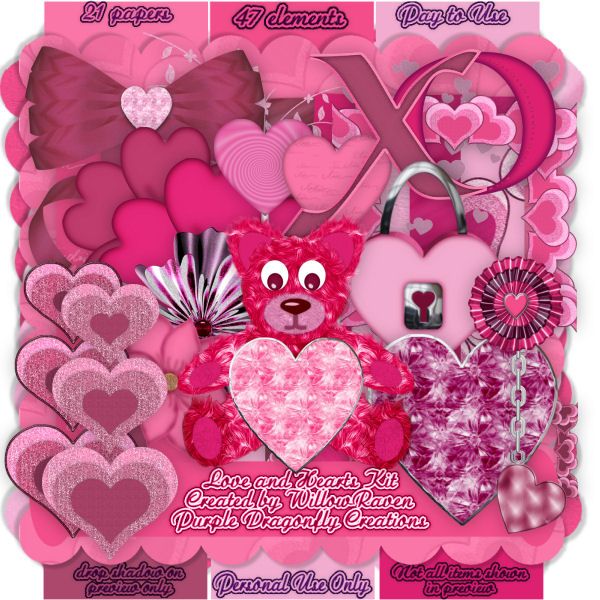 The kit comes in both full size and tagger size and is just right for all those Valentine's Day tags and other creations! So bounce on over the P4DS right now and check it out.
Also, I have a new tag template for you all, available in both .psp and .psd format:
And here are the uploading links:
If you make anything with it, I'd love to see it!!
Thanks so much for looking and be sure to check back often for updates and other freebies!