Well it is nice and sunny and bright and VERY warm today (in the low 90s) so thought I'd do a kit to sort of mirror the day.... so here it is! For some reason I have the Brady Bunch going through my head ("..it's a sunshineeeee daaayyyyy...")....

Here is the preview for the kit: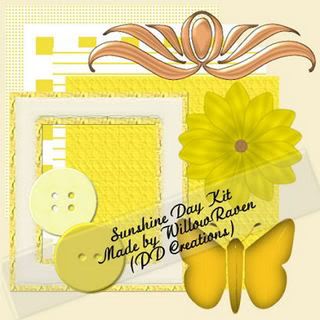 The kit is zipped up and comes in 3 different formats: psp, pspimage and png. Just click on the one you want to get to the download.

psp
pspimage
png

Thank you so much for looking and remember to leave some love!
If you like what you see, be sure to check back often!