Hello everyone!


I will try to make this short and sweet because I know you all have places to go and things to do.


I just wanted to give you a heads up on a new kit that I have for sale at Kreative Kreations and Scrappin' With Friends. The new kit is called Reflected Whispers and comes in wonderful autumn colors. There are 20 papers and 32 elements, and comes in both full size and tagger size. Here is a preview of my new kit, which I am very proud of:





If you like what you see, head on over to
Kreative Kreations
or
Scrappin' With Friends
and get it!

And now for the blog train freebie!


This is the latest blog train that I am participating in and it's such a cute one too! The theme is baby - both boy and girl - so I'm sure you will find many things that you like and can use for those new arrivals!! Here is the preview of my part: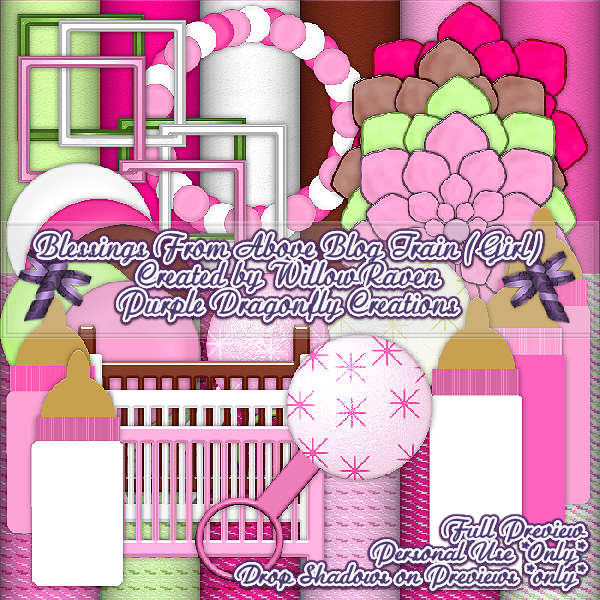 My part of the train comes in both full size and tagger size. There are 12 papers and 24 elements. I hope you like them and if you like what you see, be sure to check back often for other wonderful goodies!!


>Here are the download links to my part of the train:


FULL SIZE
Papers
Elements
TAGGER SIZE
Full kit in 1 zipfile
Now that you have picked up my part, it is time to head on to the next stop. Here is a list of the participating designers:

Please remember that the designers in this train are all over the world, which means different time zones, so if you don't see their portion on the blog, check back a little later! And remember, leave a little love when you visit, as well all love to hear from you all and know you like what we are doing!


Until next time - take care!