Good Morning everyone!
Well, I thought I would try something new, and wanted to get it posted before I head off to bed in a lil bit. I have been really admiring the tag templates that I have seen all over the place, and I have had some ideas for templates of my own floating around in this noggin' of mine, so I figured I'd try it. Now granted, this one is pretty basic (I've seen some templates out there that are truly AMAZING!) and it's the first one I've ever made, however would love to know what you all think! I just made the template this evening and a tag by me using the template is below the preview. If anyone uses it, I'd love to see what you come up with, and if you use it in a tutorial, please link back to the blog and not to the actual upload link? Thank you!
Here is the preview: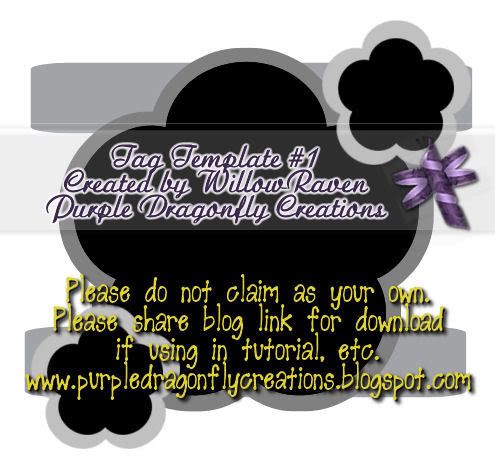 (preview is smaller than actual size)
And my tag made with the template, using artwork of GPG artist, Hitana: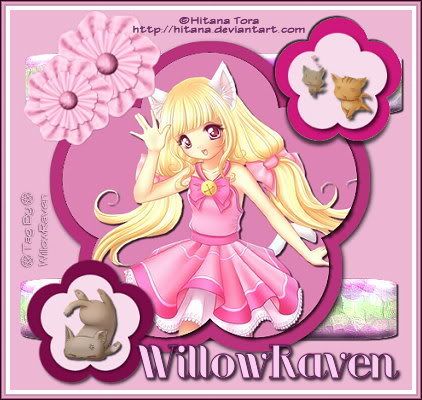 I saved the template in 2 formats: .pspimage and .psd. Here are the upload links:
FILESAVR
.psd format
.pspimage format
*OR*
4Shared
.psd format
.pspimage format
Thanks so much for looking! If you like what you see, be sure to check back often as I'm currently working on 2 full scrap kits and a couple of other items. Here is a sneak preview of the color scheme for the purple kit I've been working on:

I'm hoping I can finish it up some time this week and have it posted to the blog by the weekend.
Until later...

Autumn Blessings to you all!