Good Morning Everyone!
Yep, it's me, up! Bright and early! Can ya handle it? I'm not sure I can! This ol' insomniac is having a tough time with the 'evil dayglow ball' hanging in the sky..... eeeeek! I'm usually sleeping around now, however Wes and I have been trying to get ourselves back on a semi-normal schedule after being totally out-of-whack (even for us) for about the last 2 weeks.
One of the things I have been doing while I have been awake, getting the sleep schedule back 'in schedule' has been working on some scraps for you all, and for the
grand opening of the store
, which runs from today to the 31st! I am really excited about this. One of the things I worked on was the collab kit to celebrate the opening of the new store. It is called "New Beginnings" and has some wonderful creations for 43 designers (including yours truly!) and can be found
HERE
. To get this Collab FREE,
add this collab in your shopping cart
, make sure you purchase other products for a minimum of $ 7.50 and then enter this coupon code with your check out: NEW_KK_Collab. Here is what my portion of the collab looks like (which comes in both full size AND tagger size):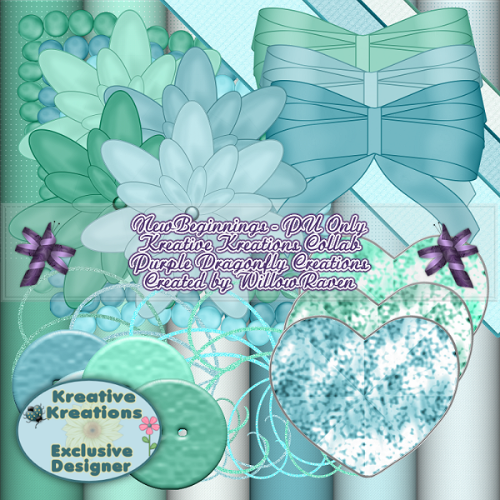 We also have a
Grand Opening Blogtrain
, with quite a few of the designers participating - check it out for some awesome freebies! We also have a lot of fun challenges at our
forum
, where you can earn points towards discounts at the store. You can read more about that,
here
. Oh! And be sure to sign up for our
Newsletter
, to see the fantastic daily freebies (I will be offering one on the 31st!).
And, as an added incentive,
all my items
are 15% off their already low prices!! I have both full size and tagger size items. So please, come and visit the store and see what we have to offer! I'm sure you won't be disappointed.
And on to why I'm sure you are here - the freebie! I made up a cluster frame to go along with my portion of the collab kit. It is available in both full size and tagger size, and is in .png format. It is in shade of bluish-teal and looks like this: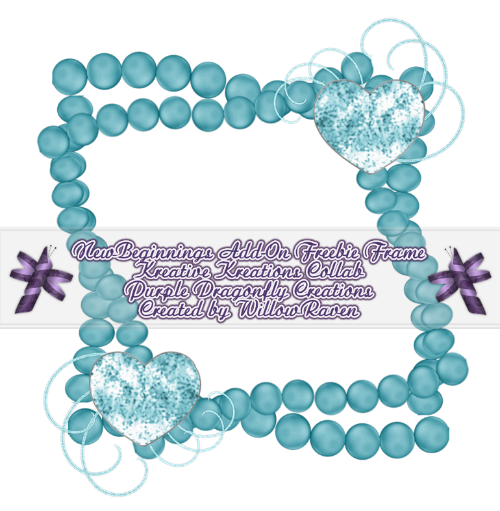 If you like what you see, be sure to check out the store for the collab kit, which has a full kit from me in it (12 papers and 24 elements in teals and blues)!!
Here are the download links for the freebie frames:
Cluster Frame - Full Size
Cluster Frame - Tagger Size
OK everyone....guess that's about it for me for today. Be sure to check back often as I am working on freebies for the blog, items for the store, and I will have a freebie in the store on the 31st (remember,
subscribe
to the newsletter to find out about mine and other freebies).


Also, thank you to Candy for letting me know that the cooking word art links were not working right. I have fixed them - and they should be working now. They can be found at this post. If you still have problems, let me know and I'll check them out!

Until later - take care and have a great one!