Hello!

I'm just going to make this post short and sweet, since I know that you are here for the Valentine Blog Train. Many talented designers took part in this wonderful train. Here is a preview of my part: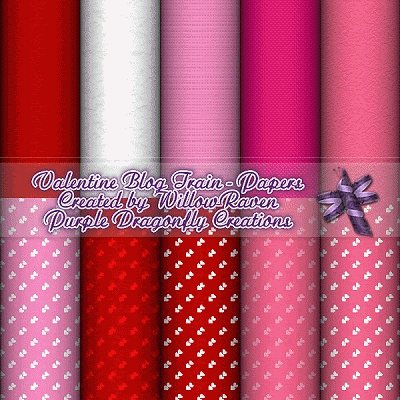 There are 10 papers and 15 elements. They are also available in full size (FS) or tagger size (TS).

The download links are:

Full Sized

PAPERS
ELEMENTS


Tagger Sized

PAPERS
ELEMENTS

I hope that you enjoy my part of the kit.

Now it's time to head on to the next person on the list!!
Here is the list of participating designers:


Please remember that the designers in this convoy are all over the world, which means different time zones, so if you don't see their portion on the blog, check back a little later! And remember, leave a little love when you visit, as well all love to hear from you all and know you like what we are doing!





Until next time... take care and have a good one!