Well, I tried a new scrap tutorial (found here: http://www.eadiepsp.co.uk/tutorial.making%20flowers.html) on how to make flowers. I modified it a little and came up with my own creation.


Here are 6 summer flowers, in different colors, for you to use.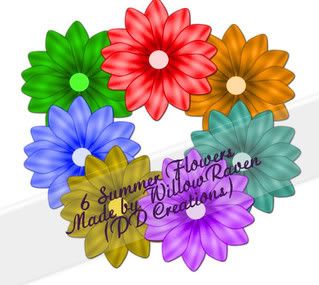 They are in the following 3 formats: psp, pspimage and png.
Each format is in a zipfile... just click on the appropriate link to take you to the download.

psp
png
pspimage

Thank you so much for sharing and remember to leave some love!!