Hello everyone! Hope you are all having a good start to the week.
Here is another kit by me - a really big one too!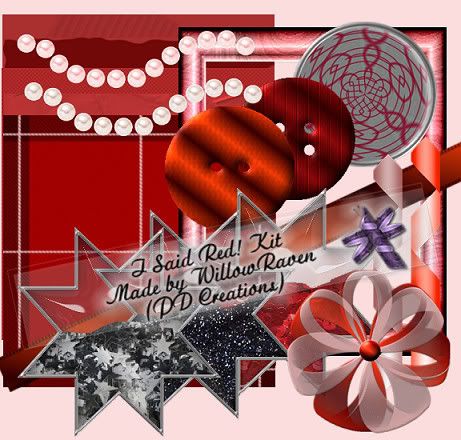 I just kept going and going... and not even sure why I chose the red (had a whole other color scheme in mind)... it sort of just took on a life of it's own.
It's available in 3 formats (.psp, .pspimage, .png) and can be downloaded here:
1. .psp
2. .pspimage
3. .png
If you download, please let me know, and I'd love to see if you make anything with this!
If you like what you see, please check back often to see what new items I share with you all.
Until next time....