Here's my newest freebie share for you all - some 2 toned swirled bows! I really like how these came out!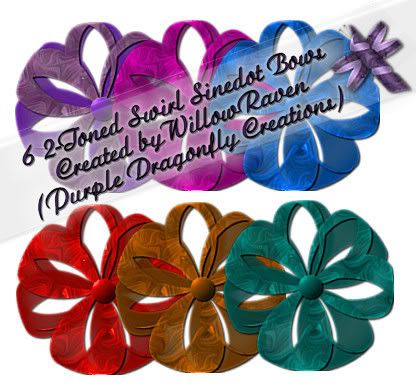 They are available in the usual 3 formats, and can be downloaded here:
.psp
.pspimage
.png
If you make anything with them, I'd love to see!
If you like what you see, remember to come back often to see what else I have up to share!!
Until next time.... take care!