Ok… kinda corny… I know, I know.
Anyways, this is going to be a quick post as I have been up since about midnight (so about 14 hours now) and thinking of laying down for a nap to get rid of this headache, however I wanted to share my newest store item with you all!
I made some very pretty, simple bows in 10 wonderful colors. They are very reasonably priced. Here is a preview of them: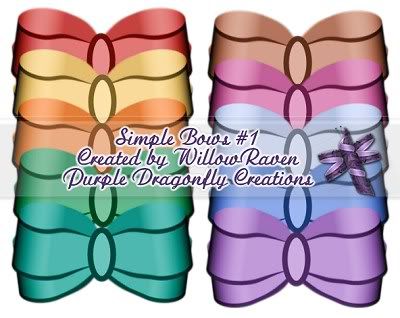 Now, keep in mind that the preview is smaller than actual size of the items.
So head on over to the The Creativity Shack to check out these and other items I have on sale there!
I have also added a poll on the top of the right hand column. It ends on 12/21/08, so if you could please just take a quick look at it and give me your response, I would greatly appreciate it!

And, be sure to check back on the 15th as the Holly Jolly Express will be making it's way in to the station with another holiday freebie! And I am working on some other freebies to share with you all as well.
Take care and until next time…